Our Growing Campus is Home To Thousands of Students, Faculty and Staff
Since 2009, UCCS has added more than 1.2 million square-feet of building space in which we fuel our students' success. These facilities play host to the arts, to new laboratories, classrooms, meeting rooms, residence halls, eateries and more. We're proud to call them home.
Residence Halls
Two distinct communities in which our students thrive
Our suite-style options are modern, comfortable and nestled just walking distance from the spaces in which students achieve their degrees. Our suite-style accommodations feature private options, as well as apartment-style living with shared living spaces.
Ent Center for The Arts
A premiere facility in which to study and enjoy the arts
The Ent Center for the Arts, a state-wide hub of arts and culture, with 92,000 square-feet dedicated to visual and theatrical arts, opened in 2018, expanding to the already numerous commitments to the arts at UCCS. With space for visual galleries, recitals, concerts and more, the arts will flourish on campus for years to come.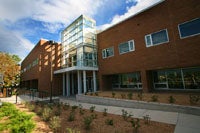 Centennial Hall
Home of the UCCS departments of chemistry, biochemistry,
anthropology, part of the department of geography and environmental studies.
This building also is home to the Science Center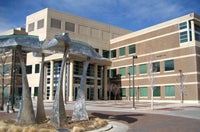 Columbine Hall
Students can find both the College of Letters, Arts & Sciences and the College of Education, as well support in three learning centers.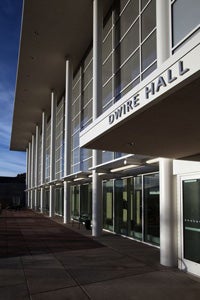 Dwire Hall
Recently renovated, featuring incredible views, Dwire Hall is home to the College of Business, as well as the Language Technology Center.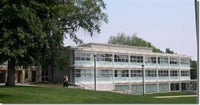 Cragmor Hall
Cragmor Hall serves as the portal to campus, welcoming all to UCCS. It also serves as home to Student Financial Success, Career Services and more.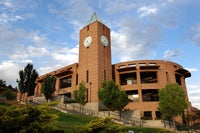 El Pomar Center
The El Pomar Center is the hub of learning, technology on campus. It hosts our IT dept., Media Services and the Kraemer Family Library.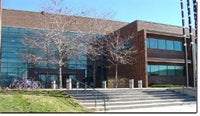 Engineering & Applied Science Building
One of two buildings in which the College of Engineering and Applied Science operates, this building is home to various labs with national acclaim.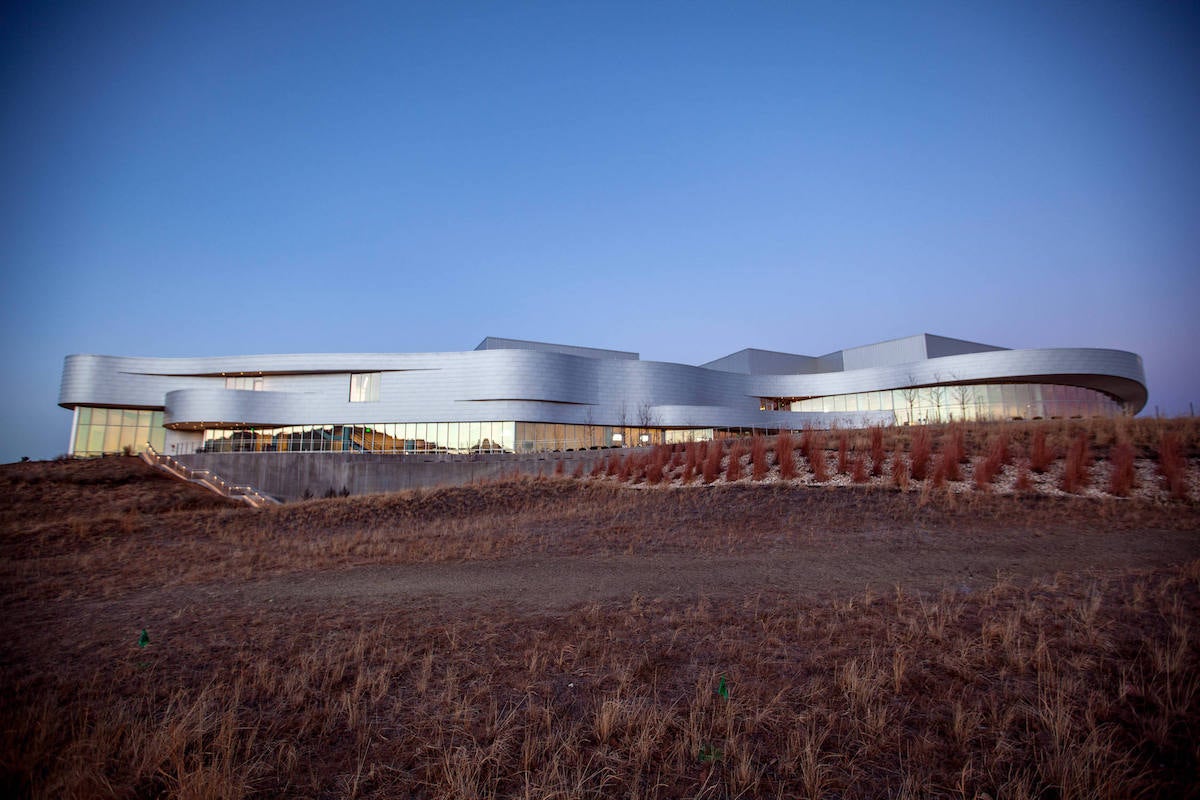 A 92,000 square-foot facility dedicated to the arts in the Springs. Visit us for a transformational experience.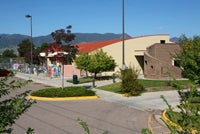 Family Development Center
Just across the street from campus, the FDC offers preschool and daycare opportunities for children up to 5-years-old, as well as a summer camp program.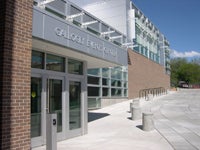 Gallogly Events Center
Home to one of several gyms on campus, the Gallogly Events Center is also home to a top-notch conference area for the entire campus.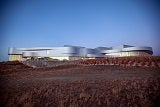 Gallery of Contemporary Art
Two contemporary art galleries comprise GOCA, with space in both the Ent Center for the Arts and GOCA 121, located at 121 S. Tejon Street, Suite 100.
This state-of-the-art facility is home to multiple courts, weight rooms, a massive pool and so much more.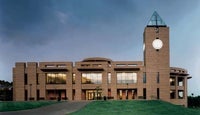 Kraemer Family Library
Housed in the El Pomar Center, the Kraemer Family Library is host to all UCCS students who need nearly any resource to further their education.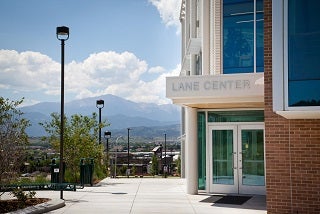 Lane Center for Academic Health Sciences
The Lane Center integrates primary health care services for aging adults, as well as providing student opportunities.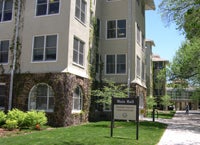 Main Hall
The nerve center of UCCS, Main Hall is home to campus leadership, including Chancellor Venkat Reddy, as well as student advising and much more.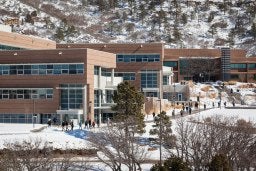 Osborne Center for Science and Engineering
With classrooms, laboratories, offices and open space, this facility is designed and utilized for cutting-edge research.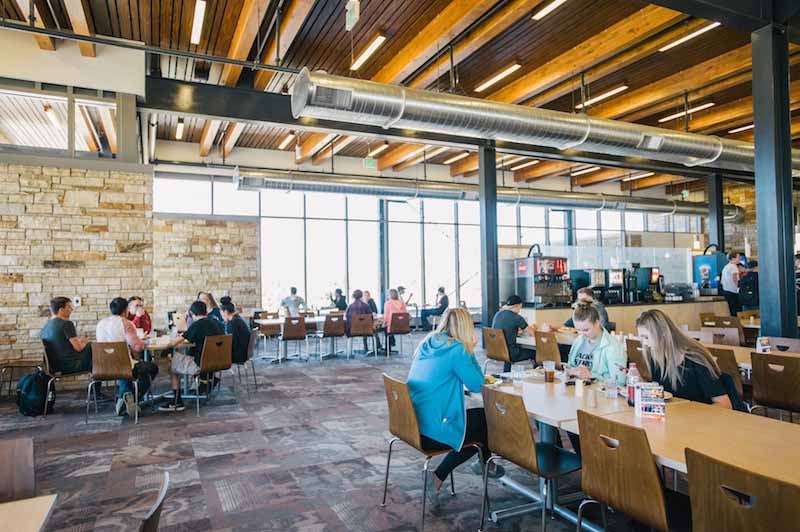 A multi-level all-you-care-to-eat restaurant with jaw-dropping views. Eat healthy meals while soaking UCCS in.
The Lodge
A dining facility offering on-the-go snacks, deli options, breakfast and more. This facility is conveniently located near residence halls.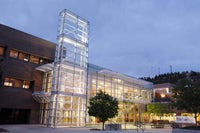 University Center
The University Center is the bridge to many offices in support of the UCCS student body, such as MOSAIC, Student Life, campus eateries and much more.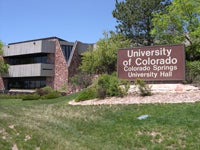 University Hall
This historic building is home to the Helen and Arthur E. Johnson Beth-El College of Nursing and Health Sciences.