Campus Initiatives
UCCS fosters innovation and excellence through academic support services, career centers, veteran affairs, and research initiatives. Our campus provides a dynamic learning environment for students, faculty, staff, and the Colorado Springs community.
T. Rowe Price Career & Innovation Center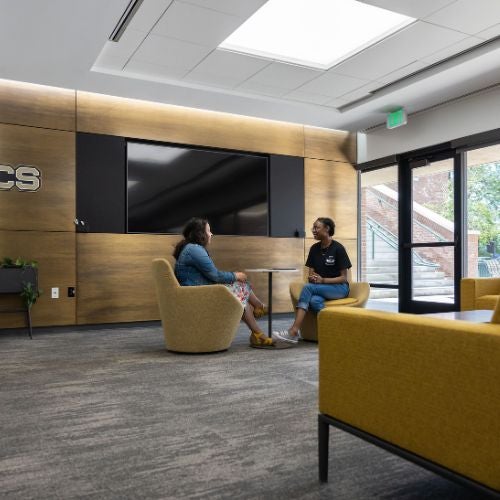 The UCCS Career Center provides innovative and personalized services to help students and alumni navigate their career paths. The Career Center offers resources for selecting majors, exploring careers, searching for jobs and internships, and preparing for interviews.
---
Cybersecurity Program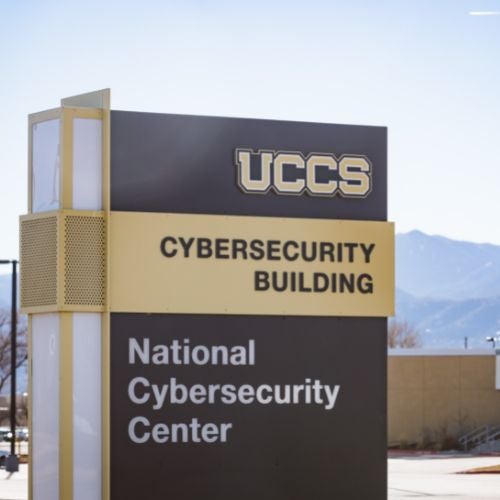 The University of Colorado Colorado Springs (UCCS) has earned national recognition as a leading institution for cybersecurity education.
UCCS has established strategic partnerships across the CU system, government agencies, academic institutions, non-profit organizations, and key industry partners to offer an impressive selection of over 20 cybersecurity degrees and programs.
---
Excel Centers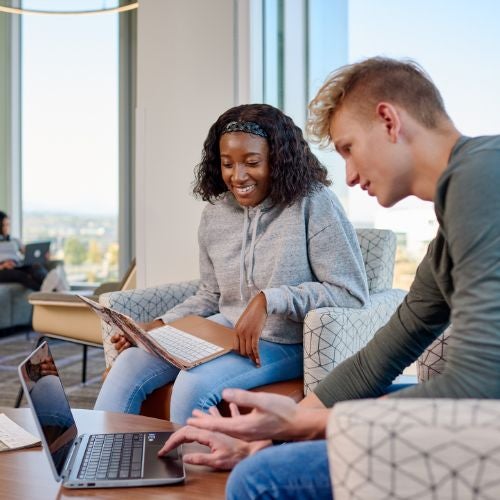 The Excel Centers at UCCS are a network of five centers that offer academic support to all UCCS students, regardless of their major.
---
Veteran & Military Affairs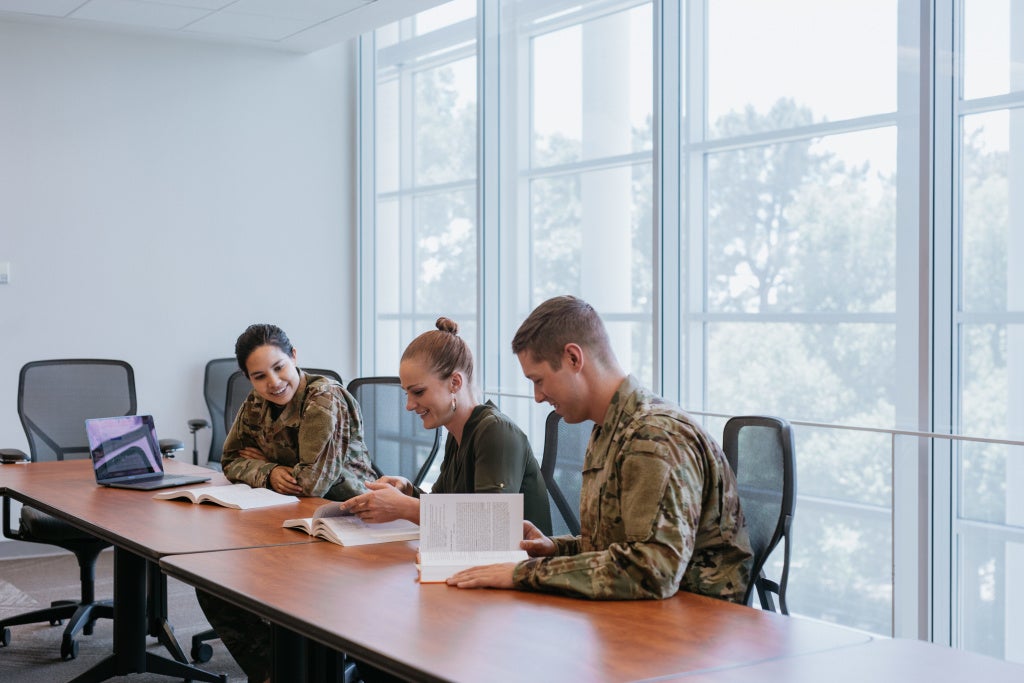 UCCS has been recognized as a top university for military-affiliated students, with 20% of its student population being military-affiliated.
The McCord-Herbst Student Veteran Center at UCCS is a welcoming space for military-affiliated students. The center provides various amenities such as coffee, tea, soda, snacks, study areas, computers, and a lounge area. In addition, they offer a free textbook loan program and assistance in utilizing VA Education Benefits.
The Student Veteran Organization is also available for those who want to get involved.
---
Online Degrees & Programs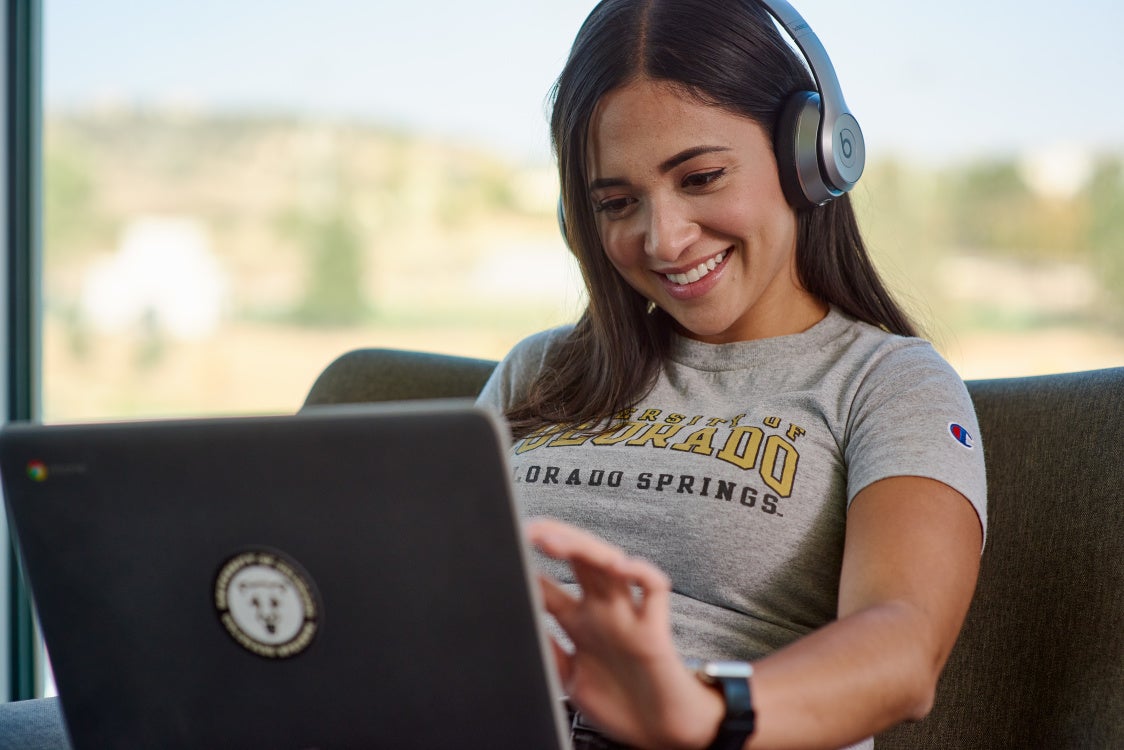 For almost three decades, UCCS has been offering high-quality online courses through the UCCS Online program, previously UCCS Connect.
The Online Program's main goal is to provide accessible, high-quality online education, training, and professional development opportunities to individuals in the community, state, nation, and the world.
UCCS Online acknowledges that access is a significant factor in obtaining a degree and takes pride in its long-standing history of providing online courses. The program's curriculum is designed to offer flexibility to students and cater to those who may not have the time or resources to attend traditional classes.
---
Research Across Campus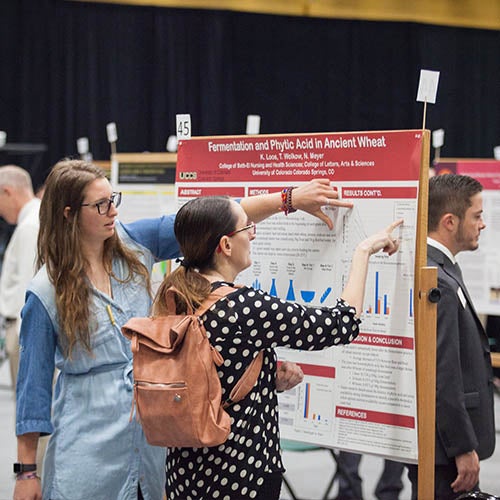 UCCS was classified as a "High Research Activity" institution by the Carnegie Foundation in 2019, underscoring its standing as a leading force in cutting-edge research and innovation. Notably, UCCS is the only higher education institution in Southern Colorado to explicitly integrate research into its core mission.
The faculty, students, and staff at UCCS are engaged in a diverse array of research projects, publications, grants, performances, as well as national and international conferences and exhibitions. Through these efforts, UCCS is able to enhance its reputation and contribute meaningfully to the wider academic community.
The Office of Research is committed to supporting and promoting research excellence across the entire campus. It provides resources and support for students, faculty members, and researchers to thrive in their research pursuits. Visitors to the website are invited to explore the exciting research initiatives happening at UCCS.