From Commuter Campus to Top-Tier Research Institution with Students Always at Our Core
Under the University of Colorado System, UCCS has grown from a small satellite location to a small commuter campus, and now to the fastest growing school within the system, offering a University of Colorado degree in a uniquely UCCS way. Throughout its existence, UCCS has been driven by students and their needs while being shaped by their expectations. Through growth, UCCS better offers increasingly exceptional opportunities, both inside and outside of the classroom.
Leadership
LED BY CHANCELLOR VENKAT REDDY, UCCS IS READY TO CLIMB TO NEW HEIGHTS
A growing leadership team, bursting with experienced trailblazers, has paved the way for a new chapter in UCCS' history.


Success Stories
OUR STUDENTS DRIVE OUR SUCCESS, AND WE'RE ALL TOO HAPPY TO TELL THEIR STORIES.
UCCS Fuels Success. It's more than just our motto, or our mission. It's what each faculty and staff member strive for. We're proud to share the stories of our UCCS family who continue to do incredible things for our city, state, nation and world.
News/Blog
BETWEEN NEW BUILDINGS, PROGRAMS AND SUCCESSES, THERE'S ALWAYS A UCCS STORY TO BE TOLD
Keep track of UCCS news by checking in on our blog, which covers everything from new employees, to ribbon cuttings, policy changes and so much more. We're happy to share our story with you.
20% of UCCS students are military-affiliated
Committed to You
UCCS is home to a number of student populations, and we do our best to support them. Through offices like our Multicultural Office, our McCord-Herbst Student Veteran Center and more, we make UCCS a place where students find success.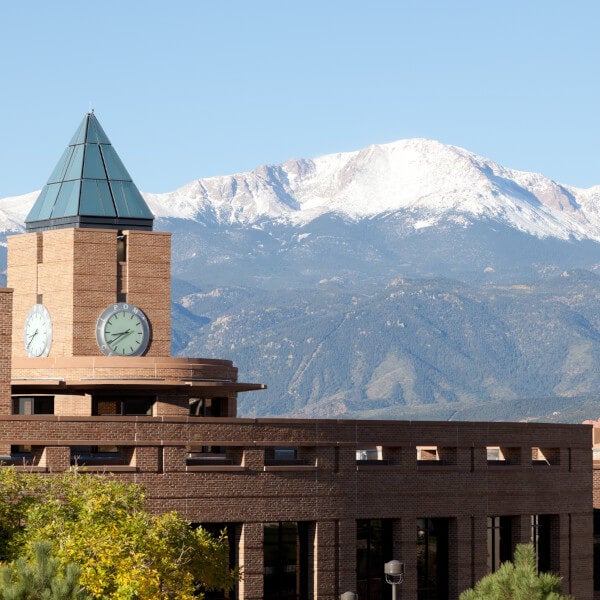 Internationally Known
UCCS is comprised of a diverse student body made up of students from 48 states and more than 87 nations. We pride ourselves in welcoming all students, providing a path to a college degree.
1:16
Student Faculty Ratio
12,400+ Students
A Growing University
While UCCS is a growing university, we're committed to small class sizes, boasting an a 16 to 1 student to faculty ratio. We're also committed to maintaining our low tuition, keeping your education affordable.