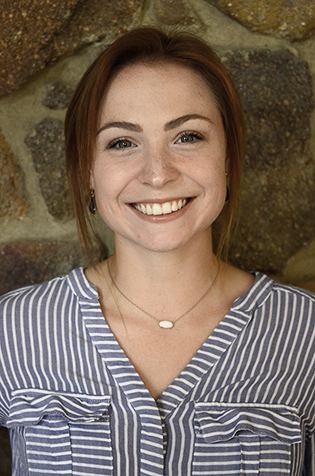 Admissions Counselor, Southern Colorado and Jefferson County
About Michaela
Home town? St. Paul, MN
Favorite ice cream flavor? Peanut Butter
Hobbies? Reading in my hammock, online shopping for things I'll never buy, long walks and talks with friends, soccer, trail running with my pup, skiing, golfing, watching football and hockey.
College major(s)? Psychology (BA)
Quote about college? "The only way to achieve the impossible is to believe that it is possible." Allice in Wonderland

Favorite thing about UCCS? The views! The campus! The wonderful people! The heart!
Favorite Place in Colorado Springs? Omelet Parlor - try it out!
If you could have lunch with anyone (past or present), who would it be? My dog reincarnated as a human.
Fun fact about you? I know the Canadian national anthem by heart because of going to so many hockey games growing up.