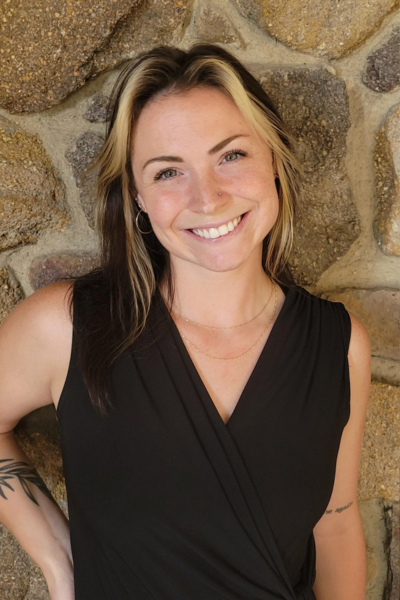 Admissions Counselor, Denver 2: Adams county, Adams-Arapahoe School District, Jefferson County Public Schools, St. Vrain Valley Schools
About Michaela
Home town? St. Paul, MN
Favorite ice cream flavor? Peanut Butter
Hobbies? Weekend morning long walks or hikes with my dog, spending time with friends, soccer, distance running, skiing, watching sports, live music, trying out different breweries, reading poetry.
College major(s)? Psychology (BA)
Quote about college? "The only way to achieve the impossible is to believe that it is possible." - Alice in Wonderland

Favorite thing about UCCS? The views! The campus! The wonderful people! The heart!
Favorite Place in Colorado Springs? Omelet Parlor - try it out! (They even have a secret student discount- just show 'em your Student ID)
If you could have lunch with anyone (past or present), who would it be? Taylor Swift
Fun fact about you? I was named after a TV character who also moved to Colorado Springs in the show, and I didn't even know until a few years after moving here!