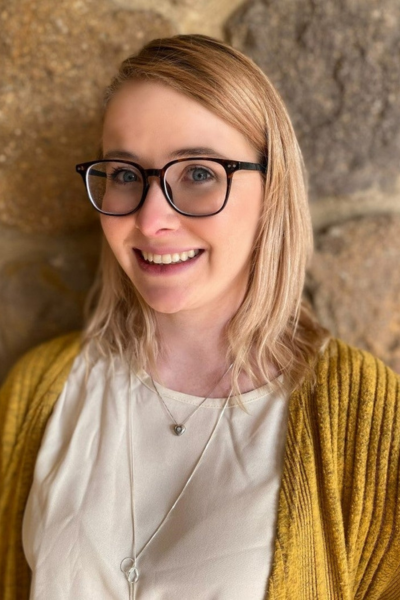 Admissions Counselor, Denver 1: Arapahoe County (Cherry Creek Schools) Denver county, Littleton Public Schools
About Maia
Home town? Ordway, Colorado - I graduated with 29 kids in my class
Favorite ice cream flavor? Mint Moose Tracks
Hobbies? Shadow acting in the Rocky Horror Picture Show and other similar movies, singing, arranging flowers, painting, baking and cooking
College major(s)? Organization and Strategic Communications
Advice for going to college? Visit your advisor at least once a semester, if not more. I would also recommend getting involved in campus, either with a student job or with clubs.

Favorite thing about UCCS? The community is so welcoming and supportive. I have made so many great connections here that I know will help to guide me in my future.
Favorite Place in Colorado Springs? I really like being up on Pulpit Rock, or Gold Camp Road I enjoy seeing the views of the city from these two spots.
If you could have lunch with anyone (past or present), who would it be? I think I would have to go with my Great Grandmother, I have so many questions about her and her life that I never got to ask.
Fun fact about you? I love hiccups, I think they are funny.