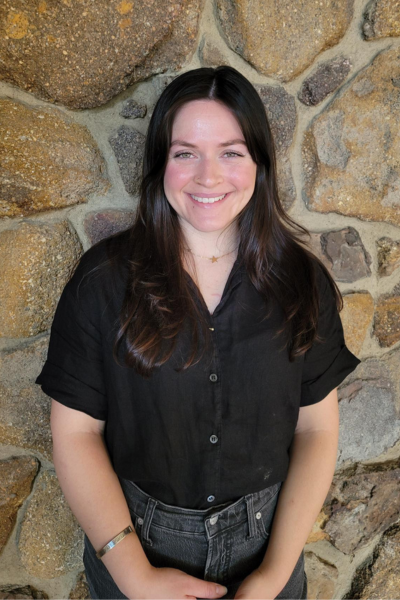 Enrollment Communications Strategist
About Elise
Home town? Wiley, Colorado. A town with more cows than people
Favorite ice cream flavor? Salted Peanut Butter Cup from Josh & John's
Hobbies? Crafting, thrifting, writing and singing
College major(s)? English with an emphasis in Professional and Technical Writing
Advice for going to college? Take the pressure off of yourself to have everything figured out. The point of college is to be an amateur in all things, to learn about yourself, your field of study, and even how to do "life". Own what you don't know with the confidence that you will learn it in time. Prioritize yourself and others. Your greatest rewards and achievements will come from rich relationship.

Favorite thing about UCCS? The beautiful campus and the small-community feel.
Favorite Place in Colorado Springs? My home. Also a restaurant called Shuga's.
If you could have lunch with anyone (past or present), who would it be? Currently, a lady named Jackie Hill Perry. Look her up
Fun fact about you? I have an abnormal constant craving for sweets.