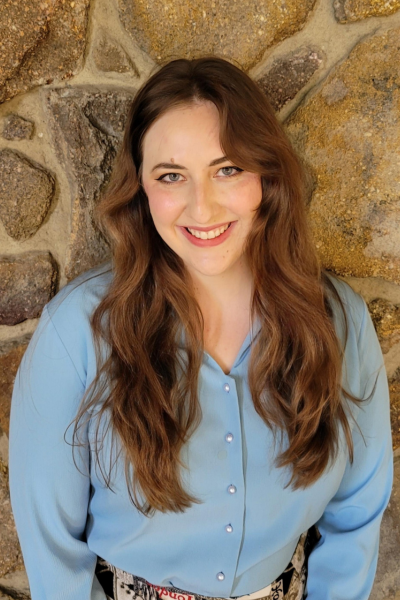 Admissions Counselor, Northern Colorado
About Ashlyn
Home town? Tampa, FL
Favorite ice cream flavor? Cake Batter or Cookies and Cream, but I'd rather just have cake & cookies instead!
Hobbies? International travel, exploring new places, painting, binging television series & movies, and finding the best iced lattes in town.
College major(s)? BS in Business with an emphasis in International Business (UCCS), Bachelor of International Business (Frankfurt School of Finance & Management), MA in Communication
Quote about college? "The mind that opens to a new idea never returns to its original size." Albert Einstein

Favorite thing about UCCS? The beautiful campus, quiet study spots, and friendly people!
Favorite Place in Colorado Springs? Ute Valley Park & Garden of the Gods followed by a trip to Loyal Coffee.
If you could have lunch with anyone (past or present), who would it be? The leader of my favorite K-Pop group, Queen Elizabeth II, or the creators of Avatar: The Last Airbender.
Fun fact about you? I was a competitive figure skater for over 15 years. That is what brought me to Colorado in the first place!