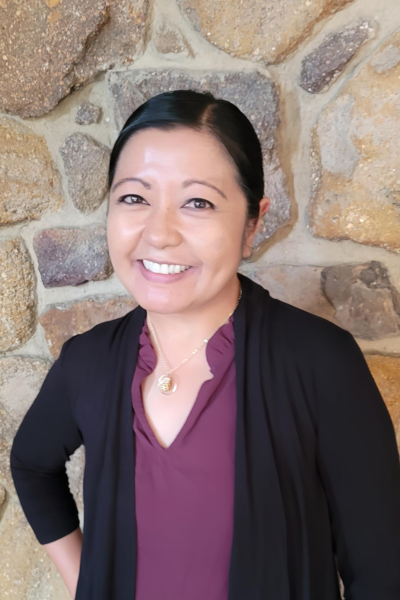 Associate Director, West Coast and Midwest
About Vanessa
Home town? Waipahu, Hawaii
Favorite ice cream flavor? Spumoni
Hobbies? Playing softball, basketball, soccer, tennis, lacrosse-whatever sport is in season for my three kids, I love being active with them!
College major(s)? Human Resource Management for Bachelor's; Student Affairs for Master's
Quote about college? It's not specifically about college, but Kid President inspires my family: "What will you create that will make the world more awesome... nothing if you're just sitting there."
Favorite thing about UCCS? The hearts and passion of the UCCS community. Once students take the time to get to know at least one faculty or staff person, they will find a mentor/friend for life, ready to help them succeed, even after they've earned their UCCS degree.
Favorite Place in Colorado Springs? I love to walk/hike and there are so many great spots in Colorado Springs, for all levels. Garden of the Gods is my go to spot when family and friends are visiting from out of town.
If you could have lunch with anyone (past or present), who would it be? President Obama. He's from the Islands too, so we'd have Hawaiian plate lunches in the Oval Office.
Fun fact about you? I can speed read and devour a 1,000 page novel in a day. Thank goodness for libraries and e-readers!