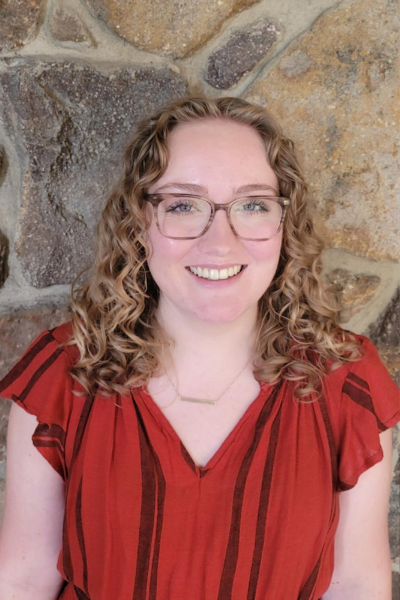 Admissions Counselor, Denver 3/COS: Douglas County, eastern El Paso County, Littleton 6 School District, Monument/D-38
About Katie
Home town? I say Colorado Springs, but I'm from a military family and I've lived all over the world!
Favorite ice cream flavor? Chocolate peanut butter cup
Hobbies? Crocheting, hiking, baking, gardening, and writing
College major(s)? Sociology and English
Advice for going to college: Get involved in some extra curriculars! It's a great way to meet new people, especially ones outside of your major and class year.

Favorite thing about UCCS? Besides the views of Pikes Peak, my favorite thing about UCCS is its commitment to its students. We're a very student-focused institution, meaning students get excellent opportunities both inside and outside of the classroom.
Favorite Place in Colorado Springs? Pulpit rock at sunset—the views are INCREDIBLE.
If you could have lunch with anyone (past or present), who would it be? My great grandma who I never got to meet. She was my namesake and had a fascinating life that I would love to hear about.
Fun fact about you? I enjoy singing, and I've been in several traditional choirs and acapella groups. I love making music with other people!