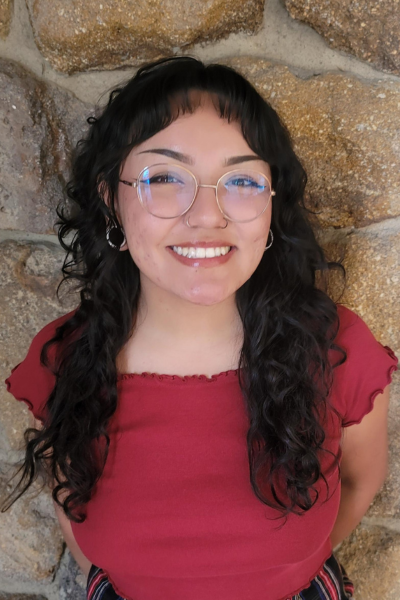 Admissions Counselor, Southern Colorado, Southern Colorado Springs (D2, D3, D12, D8, D14)
About Danika
Home town? Pueblo, Colorado
Favorite ice cream flavor? Bubble Gum
Hobbies? I love to rollerblade, sing, dance, listen to podcasts, and play Animal Crossing!
College major(s)? Professional Communication - Leadership Track
Advice for going to college? It's cheesy, and you will hear it a million times but get involved. Get an on-campus job, join or start a club, and go to all the events you can! Find reasons to love your school!
Favorite thing about UCCS? The amount of support you can find at all corners of the university! Whether you need help academically or you need comfort during a hard time, or you're looking for someone to go get ice cream with, you will find that support on campus!
Favorite Place in Colorado Springs? Helen Hunt Falls
If you could have lunch with anyone (past or present), who would it be? I would LOVE to have had lunch with all five members of One Direction circa 2012. I'm just so curious to know what they were all truly like during their highest popularity and how they dealt with it at such a young age!
Fun fact about you? I've been playing Animal Crossing since 2008!