Chris Beiswanger (he/him)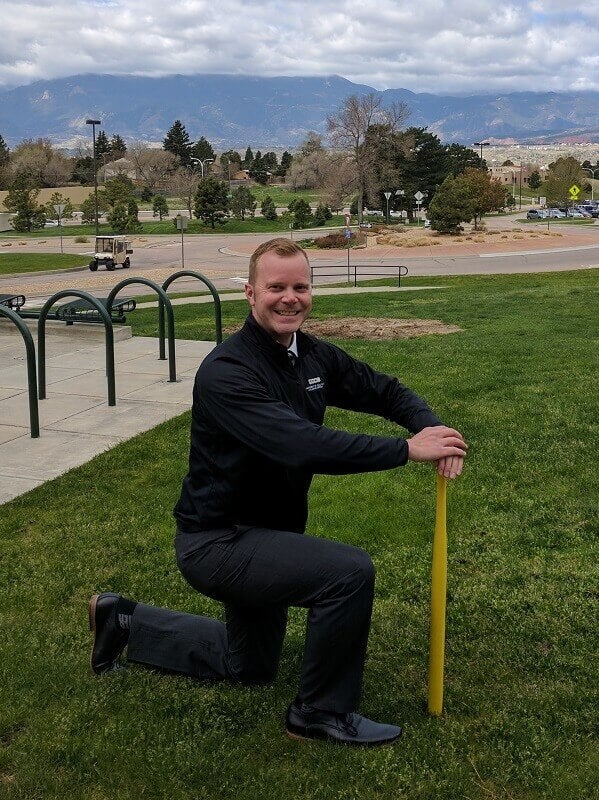 Chris Beiswanger (he/him)
About Chris
Home town? Sioux Falls, SD
Favorite ice cream flavor? Chocolate Chip Cookie Dough
Hobbies? Trail-running, Triathlons, Music festivals, Watching sports and Traveling with my family
College major(s)? BA in Mass Communication/Public Relations; MA in Communication Studies
Quote about college? "60% of what you'll learn will come outside of the classroom - and it will all be about yourself." - David Lorenz
Favorite thing about UCCS? Most days, around the lunch-time, you can find a game of pick-up basketball happening with students, staff, administrators and faculty at the Campus Recreation Center. I believe it says a lot about how tangible the staff, faculty and leadership really are at UCCS.
Favorite Place in Colorado Springs? Section 16 - it's a great trail that connects to many other trails in the area
If you could have lunch with anyone (past or present), who would it be? My daughter - we'd have macaroni and cheese!
Fun fact about you?I team-teach a Freshman Seminar class at UCCS called "Baseball: Hot dogs, Home runs, and Life" - and it's awesome.