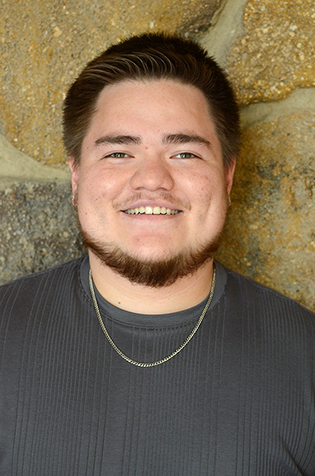 Admissions Counselor, Colorado Springs
About Angello
Home town? Colorado Springs, Colorado
Favorite ice cream flavor? Chocolate Chip Ice Cream
Hobbies? I love spending time with family and friends, playing basketball/football, watching my favorite sports teams (Denver Nuggets & Denver Broncos), and experiencing the downtown nightlife.
College major(s)? Communication
Advice for going to college? College can be intimidating, so the best advice I can give is to not be afraid to be great and ask questions along the way.

Favorite thing about UCCS? How welcoming and supportive faculty/staff are, especially when it comes to student development and success.
Favorite Place in Colorado Springs? Fargos Pizza
If you could have lunch with anyone (past or present), who would it be? I would probably have lunch with Lebron James and then send a picture of the two of us to my brother Antonio, who is the biggest Lebron fan I know.
Fun fact about you? I can tell when the weather is getting cold because I have an 8" metal plate that is in my leg/ankle from an old basketball injury.