University of Colorado Colorado Springs
UCCS to hold a majority of in-person courses, on-campus experiences this fall
As vaccines continue to roll out across the nation, UCCS Chancellor Venkat Reddy announced Friday plans for the fall semester to include a majority of in-person courses and on-campus experiences.
"While UCCS faculty and staff have moved mountains to provide quality remote and hybrid learning, in-person learning works best for many students and for certain research subjects – and we know many students, faculty and staff would prefer to be together on campus," said Chancellor Venkat Reddy. "I am delighted that we will have the option to be together on campus once again."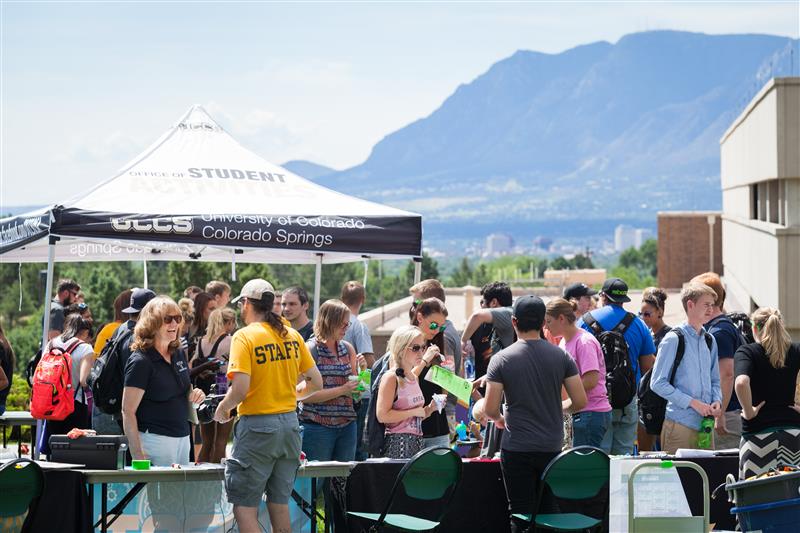 "The Bluffs" Named Bronze Winner in Telly Awards
"The Bluffs" Season 6 earned new recognition as a Bronze Winner in the general-student category of the 42nd Annual Telly Awards.
The show is written by communication students during the spring semester. Those scripts are then filmed during the fall semester and the footage is edited in another class the next spring as part of a year-long process. Theater and music composition students also have roles in production.
"Having worked in Hollywood, I can attest that this is as 'real world' an experience as our Digital Filmmaking students can get," Department of Communication Chair and Professor David Nelson said. "They work very hard on producing this series and deserve all the credit, along with the fine actors you see up on screen."
The Telly Awards honor excellence in video and television across all screens and are judged by leaders from video platforms, television, streaming networks, production companies.
You can watch the first season of "The Bluffs" below, or on YouTube here. 
Explore our Department of Communication here
Discover our incredible campus
Helen and Arthur E. Johnson Beth-El College of Nursing and Health Sciences

Helen and Arthur E. Johnson Beth-El College of Nursing and Health Sciences

Faculty members with real experience in the industry of nursing, among other health sciences, continue to make the Beth-El College renowned for academic excellence.

With a mix of published and extremely experienced faculty behind you, you'll achieve your dreams in the fields of business, marketing, sport management and more.

Demand has never been higher for teachers, education professionals, counselors and leaders, in Colorado. Diverse program offerings through the College of Education allow future leaders like yourself to get into the field and begin making an impact.

College of Engineering and Applied Science

College of Engineering and Applied Science

A rich history of success led the College of Engineering and Applied Science to branch out and offer new and innovative programs that are driving change across dozens of industries

College of Letters, Arts & Sciences

College of Letters, Arts & Sciences

The College of Letters, Arts and Sciences is home to studies in the humanities, natural sciences, and social sciences. It's also home to more than half of the students at UCCS.

Today's students like yourself are tomorrow's leaders, and the School of Public Affairs is where you will learn how to lead.
66% of UCCS Undergrads Are Awarded Financial Aid
A Focus On Students
We place our students first, offering more than half of our undergraduate students financial aid packages to help facilitate their educations. We're committed to making the dream of a degree a reality for our students.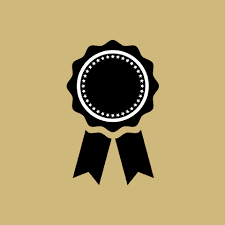 Top-tier institution
UCCS is repeatedly ranked highly for our undergraduate, graduate, online programs and much more. U.S. News & World Report calls UCCS a top-10 public university in the West, as well as a top-5 regional college in the West for veterans.
1:15
Faculty to Student Ratio
12,100+ Students
A Growing University
While UCCS is a growing university, we're committed to small class sizes, boasting a 15 to 1 student to faculty ratio. We're also committed to maintaining our low tuition, keeping your education affordable.
TAKE A TOUR OF UCCS
BECAUSE WE CAN'T FULLY EXPRESS OUR CAMPUS' BEAUTY THROUGH PHOTOS ALONE
See what life is like at UCCS by meeting our faculty, touring our buildings and experiencing the unique feeling that will make you want to call UCCS home.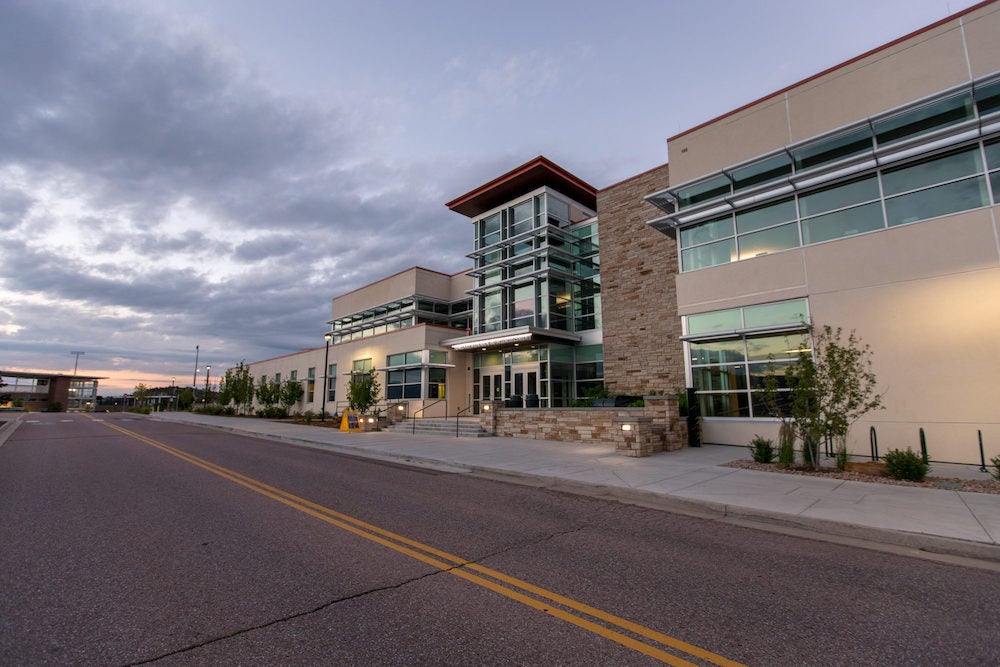 This state-of-the-art facility is home to multiple courts, weight rooms, a massive pool and so much more.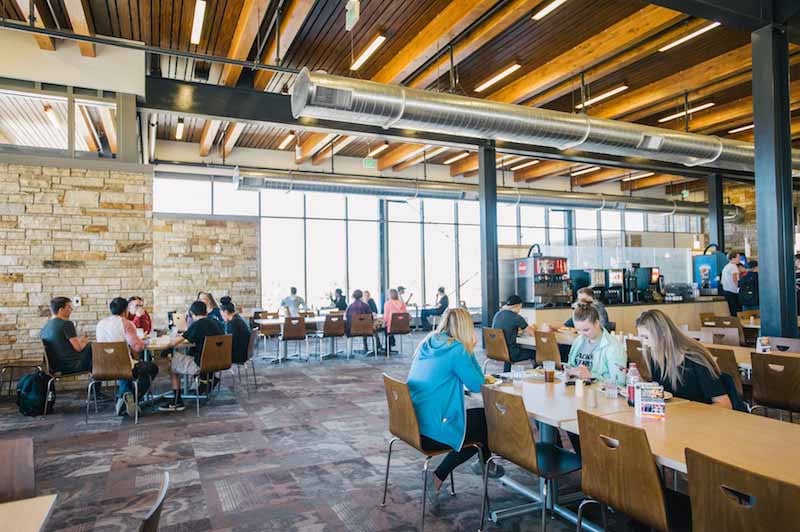 A multi-level all-you-care-to-eat restaurant with jaw-dropping views. Eat healthy meals while soaking UCCS in.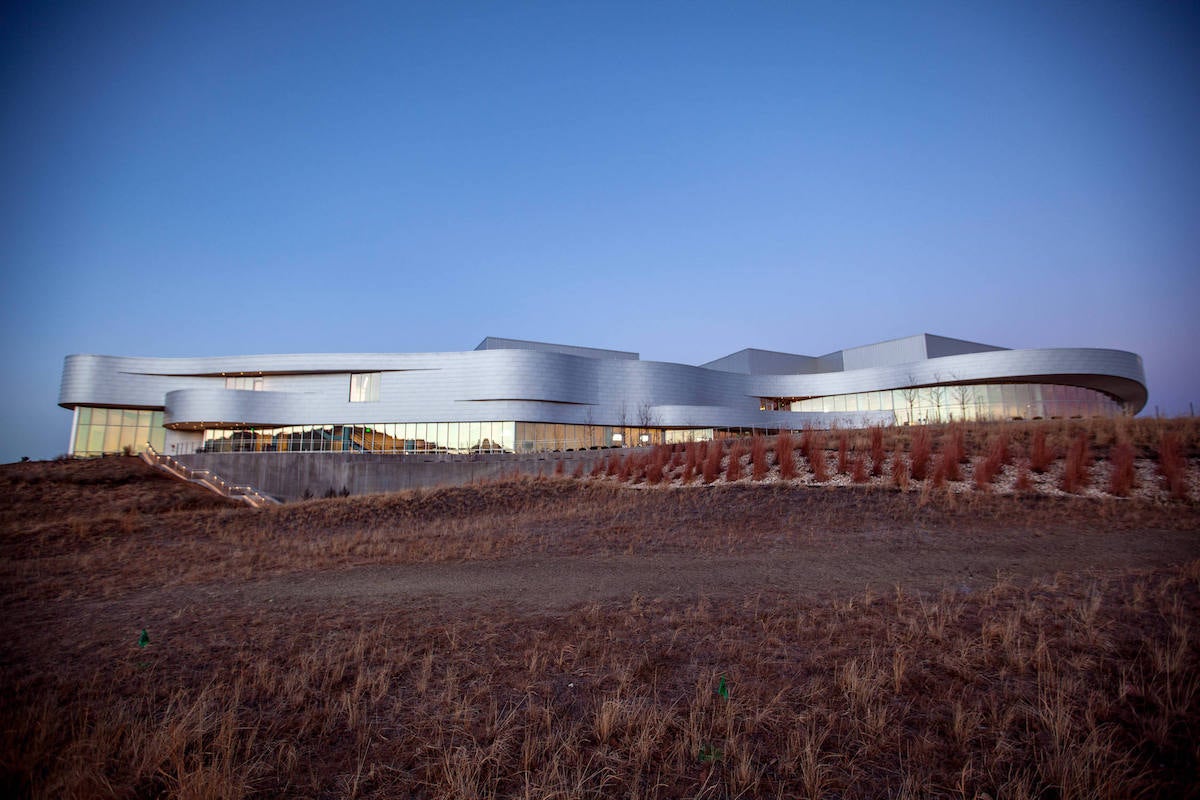 A 92,000 square-foot facility dedicated to the arts in the Springs. Visit us for a transformational experience.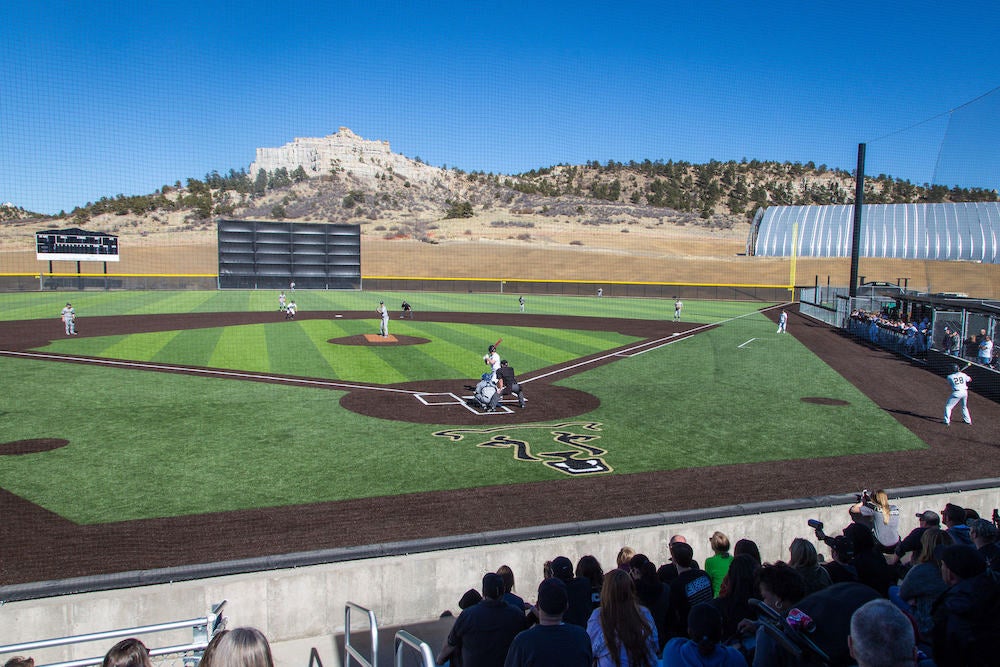 Check out the latest additions to our athletic facilities! This space is so much more than a baseball diamond.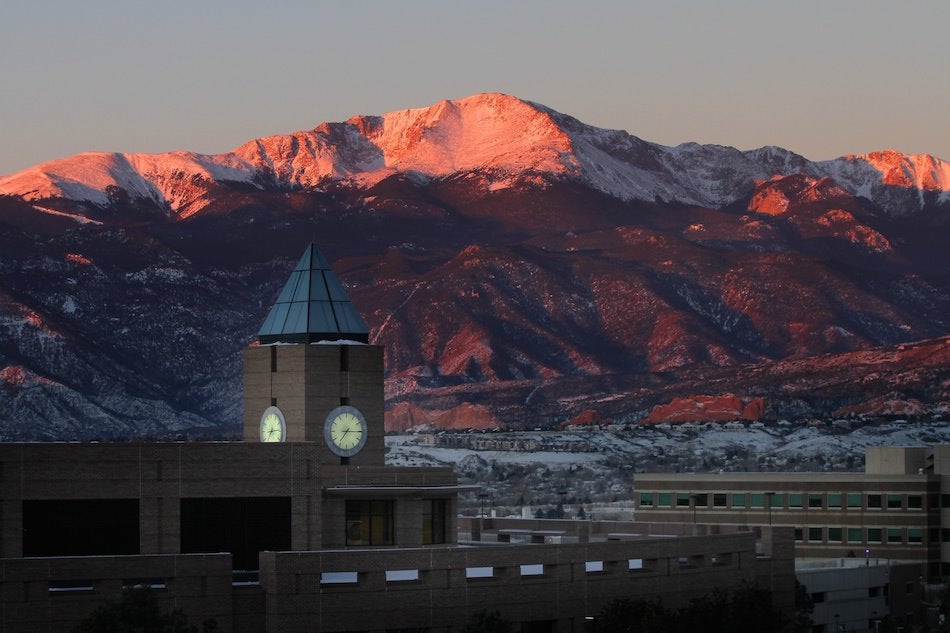 We've opened an extension in downtown Colorado Springs as part of our commitment to accessible education.
UCCS is proud to be a hub of student veterans, with more than 20 percent of our student-body being military affiliated. Projects like our Student Veteran's Center are made possible by donations.
SEE OUR STUDENT ACTIVITIES
FROM CRICKET TO CYBER SECURITY, YOU'LL NEVER BE BORED
While earning your degree at UCCS, we know you'll never experience a lack of engaging activities. From a Dance Team, to Film Club to Archery and so much more, there's always something happening at UCCS.